On Sunday 16 July, Football Futures Foundation and Tottenham Hotspur Football Club came together to create a truly unforgettable day for players of all skills and abilities in Western Australia.
The event took place at Rosalie Park in Perth/Boorloo and brought together hundreds of participants, families, volunteers, and supporting organisations. A special thanks to Telethon Speech and Hearing and our key Football for All key partners Department of Social Services, Telethon and Football West.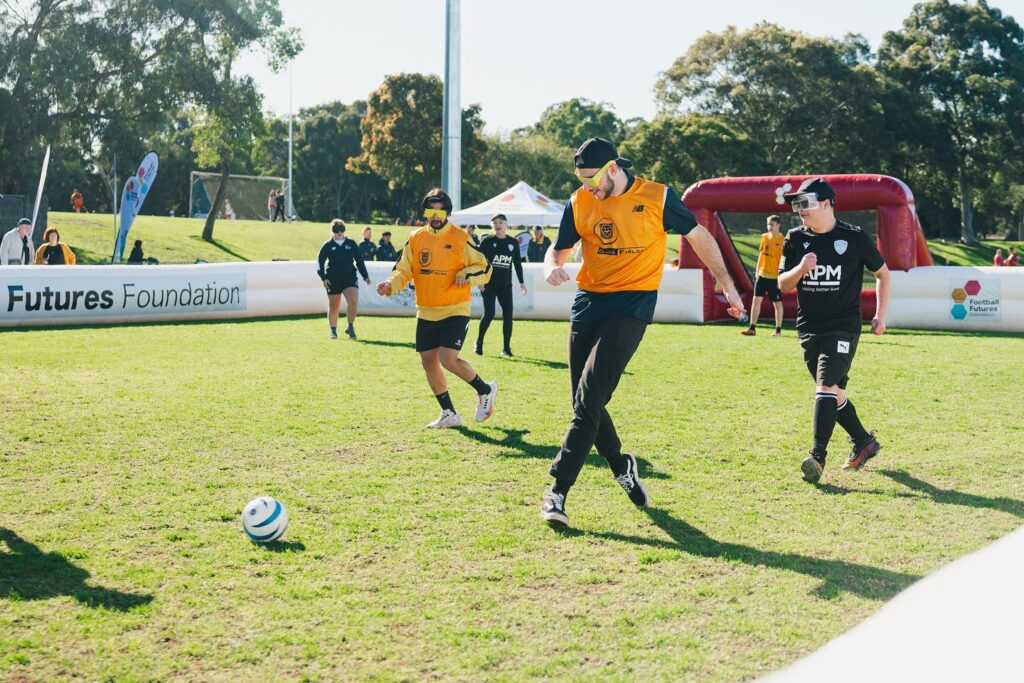 The collaboration between Football Futures Foundation and Tottenham Hotspur's coaches was made possible by the generous support of all involved. Their dedication and enthusiasm were evident throughout the day, creating an atmosphere of joy and camaraderie that is at the heart of football.
We extend our heartfelt thanks to Subiaco AFC for graciously hosting the event and providing a welcoming venue for the occasion. The event would not have been possible without their support and collaboration.
A special mention goes to Telethon Speech & Hearing for their invaluable contributions to the success of the day. Their efforts not only made the children look fantastic in their state kits but also led to an extraordinary win in a 10v4 game against the Spurs coaching team!
The event captured the true spirit of the beautiful game, showcasing the power of inclusion and the joy it brings to all participants.
A huge thank you once again to all who contributed, supported, and participated in this incredible event. Everyone's commitment to inclusion in football is making a profound impact on the lives of many, and we look forward to hosting more community carnivals in the future.
Stay tuned for more updates and exciting initiatives from Football Futures Foundation as we continue our mission to make football a sport that knows no boundaries!