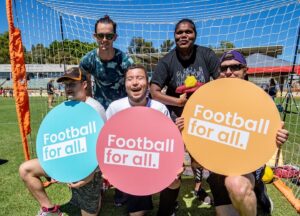 At the Football Futures Foundation, we are passionate about improving the lives of anyone who may be experiencing disadvantage by driving positive attitudinal, behavioural, and environmental changes for people with disability in the WA football community. We are delighted to announce the launch of "Football for all". Football for all is an initiative of the Football Futures Foundation, committed to building strong and inclusive football communities to improve the well-being across WA.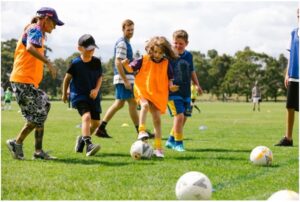 The Football for all website was launched on the 4th of April 2022. The website includes multiple platforms that you can explore, such as finding an inclusive club suitable to you and video content of our recent events held throughout the year. Also available to watch are multiple stories from our ambassadors talking about their experience and the Football for all initiative.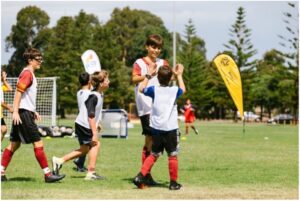 Providing inclusive and accessible football programs shouldn't be a challenging task! Therefore, we have paired up with Autism WA to provide easy access to multiple resources which you can find on the Football for all website. Explore various frameworks of inclusion and download free activity sheets that will not only encourage but also raise awareness around inclusivity.
To check out our Football for all website head to the home link below:
The Football for all project is a partnership with Football West and supported by Richmond Wellbeing, made possible through funding received by the Department of Social Services.