In a momentous occasion for Football Futures Foundation, we are honoured to receive the esteemed 2023 WA Disabled Sports Association (WADSA) Community Service Provider of the Year Award. The recognition serves as a testament to the Foundation's unwavering commitment to promoting inclusivity, accessibility, and excellence in para sports, particularly in the realm of football.
We extend our gratitude and a heartfelt thank you to WADSA for the prestigious acknowledgment. This award would not have been possible without our dedicated team, coaches, volunteers, and the community at large, whose relentless efforts have been instrumental in driving the Foundation's programs to success.
One of the highlights of this event was the recognition of Damian McGay, a beloved former para football player and a cherished member of the Foundation's community. Damian was awarded the 2023 WADSA Volunteer of the Year Award, a well-deserved tribute to his exceptional dedication and contributions to the para sports community.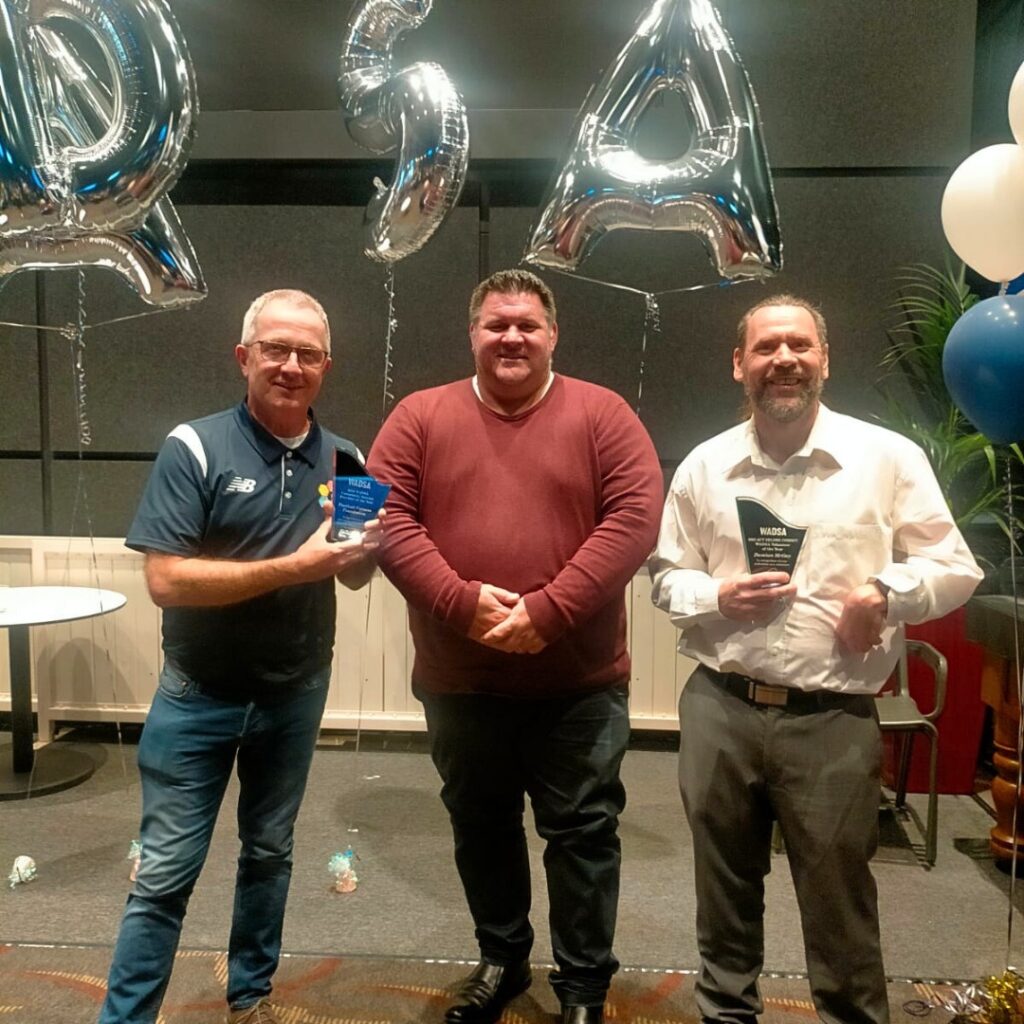 Football Futures Foundation has consistently championed the cause of inclusivity in sports, creating opportunities for para athletes to showcase their talents and achieve remarkable milestones. This recognition from WADSA further fuels the Foundation's dedication to fostering a more inclusive and accessible environment for athletes of all abilities.
The Foundation's success story is not just limited to the trophies and accolades; it's a tale of passion, determination, and the power of community. As we celebrate this prestigious award, we remain committed to our mission in delivering targeted programs that strengthen community, wellbeing and skills all across Perth and regional WA.