Football Futures Foundation, a community-centred initiative that uses football as a vehicle to engage, empower, and inspire young West Australians, has been named as one of the beneficiaries of the 2023 Telethon. The organisation is delighted to receive this recognition and support from the Channel 7 Telethon Trust, which will enable them to expand their Football for All – Juniors and Youth program.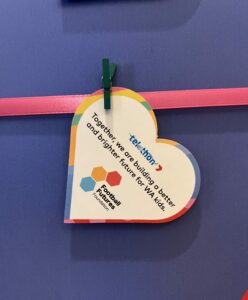 According to Brent Hedley, the Executive Officer of Football Futures Foundation, the Football for All program is designed to be an inclusive initiative that leverages football as a means of empowering and inspiring young people with disability in Western Australia.
"Community football is one of the most popular, accessible, and inclusive mediums in the world. It holds the unique capability to capture the imagination and aspiration of young participants, their support networks, and broader communities. This initiative promises to deliver immeasurable benefits 'beyond the pitch', " said Hedley.
The Football for All program aims to provide young people with disability the opportunity to participate in football programs that cater to their individual needs, and to promote social inclusion and physical activity in the community. The program has been a resounding success, with many young people experiencing significant improvements in their confidence, social skills, and physical health.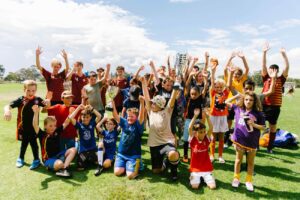 Football Futures Foundation is grateful for the Channel 7 Telethon Trust's ongoing commitment to inclusive football and for the support that enables them to grow the Football for All – Juniors and Youth initiative to serve a greater number of West Australians. The organisation believes that the program will continue to make a positive impact on the lives of young people with disability in Western Australia, and they are excited about the opportunities that the Telethon support will bring.
The Football Futures Foundation is thrilled to be a part of the 2023 Telethon and to have the opportunity to raise awareness of their important work in the community. The organisation looks forward to working with the Telethon team to ensure that young people with disability in Western Australia can continue to benefit from their programs and services.