In a historic moment for Australian football, the CommBank ParaMatildas secured victory in the International Federation of Cerebral Palsy Football (IFCPF) Asia-Oceania Championships held in Melbourne. The team's outstanding performance not only showcased their prowess on the international stage but also marked a significant stride for women's football and disability inclusion in Australia.
The CommBank ParaMatildas demonstrated resilience and skill throughout the tournament, culminating in a decisive 2-0 victory against Japan in the final. Both goal scorers received individual accolades, with Georgia Beikoff clinching the prestigious Golden Boot Award and Nicole Christodolou being named Player of the Tournament.
Football Futures Foundation is proud to witness the outstanding defensive efforts of WA's Katelyn Smith as she was honoured with the Golden Glove Award. Katelyn, who also contributes as a community coach for Football Futures Foundation, exemplifies the dedication and talent present in the Australian para football community.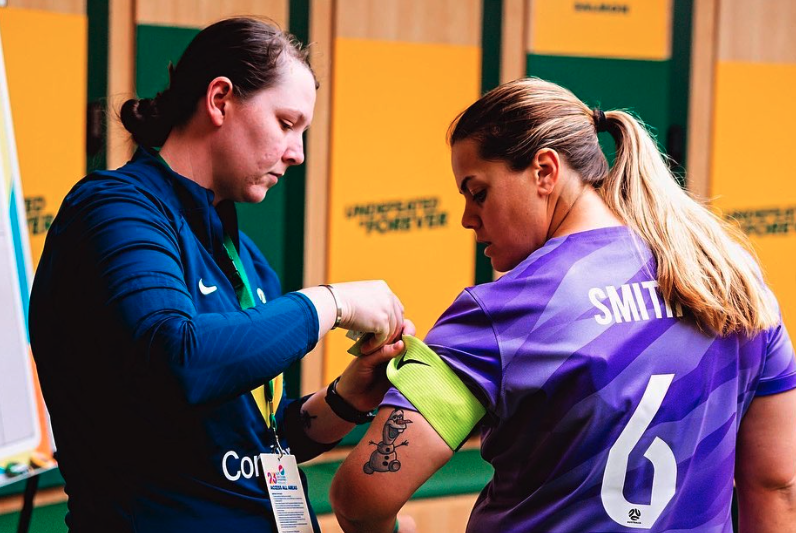 The success of the CommBank ParaMatildas adds another layer to the growing enthusiasm for women's football in the country, following the Tillies fever that swept the nation after Australia and New Zealand hosted a historic FIFA Women's World Cup earlier this year.
The recognition received by Katelyn, Georgia and Nicole is not just a celebration of individual achievement but serves as a beacon for the broader goals of promoting inclusivity and diversity in football. The CommBank ParaMatildas' victory highlights the capabilities of athletes with cerebral palsy and underscores the importance of providing equal opportunities in sports.
For the first time in the history of the IFCPF Asia Oceania Championships, all 19 matches were aired live and free on SBS On Demand, the official broadcast partner of the tournament. This extended coverage allowed fans across the nation to witness the CommBank ParaMatildas' and CommBank Pararoos journey, further amplifying the impact of their success on the global stage.
Football Futures Foundation, committed to strengthening communities and inclusivity through football, proudly acknowledges the achievements of these remarkable athletes. We believe that this victory will inspire a new generation of players and contribute to breaking down barriers in women's football and disability sports in Australia.
As the CommBank ParaMatildas bask in the glory of their triumph, the nation celebrates not just a sporting victory but a significant step towards a more inclusive and diverse future in Australian football.