In a week filled with excitement and empowerment, St Mary's College Broome has concluded its remarkable journey as part of the #FIFA50 tour, leaving a trail of inspiration and enthusiasm among its participants. The initiative saw 50 First Nations girls aged 11-15 from Western Australia, the Northern Territory, and Central Queensland come together to experience the exhilarating atmosphere of the FIFA Women's World Cup 2023 in Brisbane/Meaanjin.
A highlight of the tour was the opportunity for these young girls to witness a captivating Round of 16 match between England and Nigeria at the iconic Brisbane Stadium. The electrifying energy of the stadium, combined with the undeniable talent on the field, left an indelible mark on the participants, igniting their passion for the sport and its potential for positive change.
The tour also provided a chance for the girls to interact with influential figures in the world of football. FIFA Secretary General Fatma Samoura graced the occasion with her presence, sharing insights and experiences that emphasised the global impact of the beautiful game. Additionally, the participants had the privilege of spending valuable time with former Socceroo and First Nations professional footballer Adam Sarota, who served as an inspiring example of how determination and talent can pave the way for success both on and off the pitch.
Central to the success of this initiative is the unwavering commitment of Football Futures Foundation, which takes immense pride in supporting the ten students from St Mary's College Broome who represented Western Australia in the FIFA50 tour. Through our Up Front initiative, we aim to create a diverse network of emerging community leaders who share a common passion for utilising football as a force for good. In collaborating with community partners such as St Mary's College on FIFA50 underscores our dedication to providing opportunities that inspire and empower girls and young women, fostering their transformation into influential community change-makers.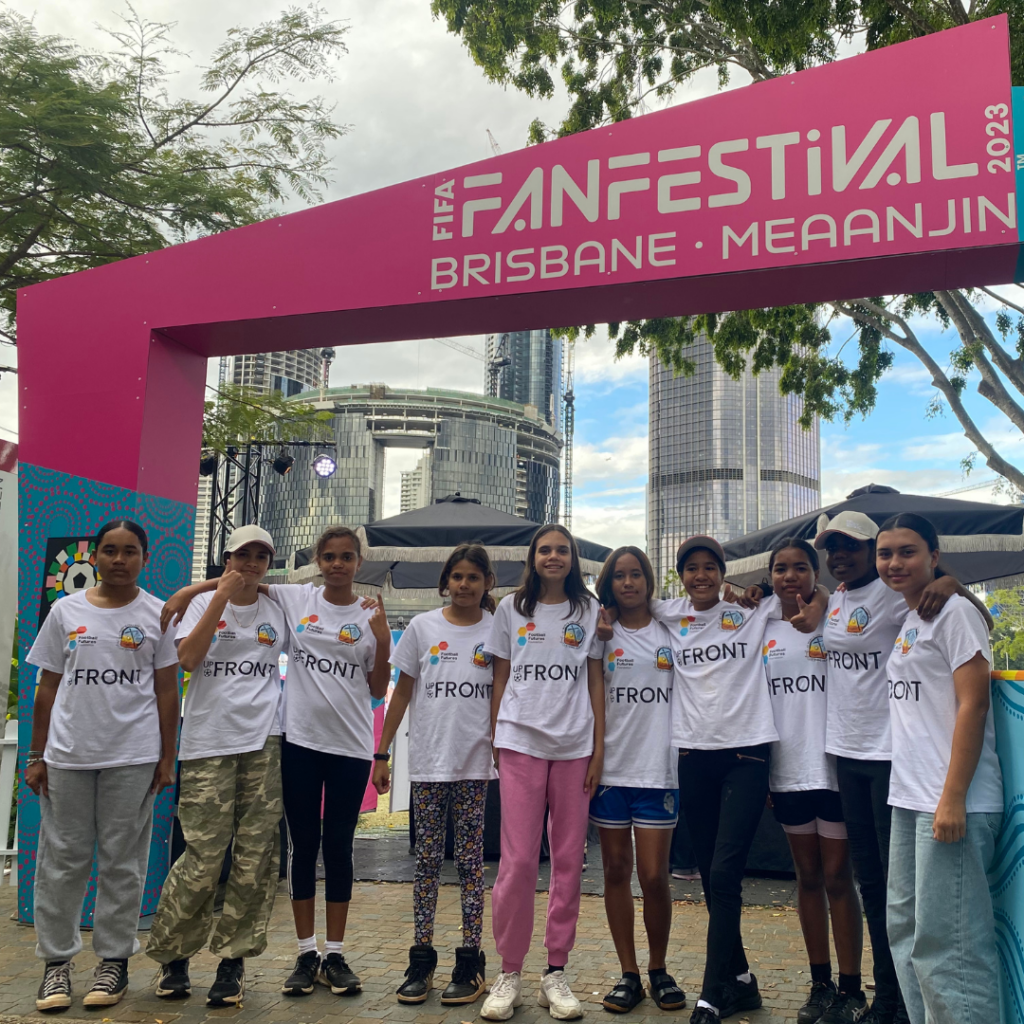 Acknowledging the collaborative spirit that made this tour possible, we extend a heartfelt gratitude to St Mary's College Broome, Football Northern Territory, Football Australia, and Football West. The synergy among these organisations paved the way for an unforgettable experience that will undoubtedly shape the participants' perspectives on football, leadership, and the potential for positive social impact.
As the curtains close on this chapter of the #FIFA50 tour, we look forward to witnessing the continued growth and achievements of the participants from St Mary's College Broome. Their journey serves as a testament to the power of football to transcend boundaries and inspire the leaders of tomorrow.